Local Police Officer Releases Books in Barnes & Nobles Nationwide.
(Click Here to View)

Drew Hinds is featured in the Palm Beach Post Newspaper!
(Click Here to View)

Roneka Kristina Hester: I love your website.....the "Real Feedback" section speaks to my soul...specifically "She felt empty"....wow...powerful words from our Lord...God bless you :)...

Sandra Jean Charite: Hey I just saw your website. Some real deep stuff. Remind me of myself. Keep up the good job..

.............................................................................................................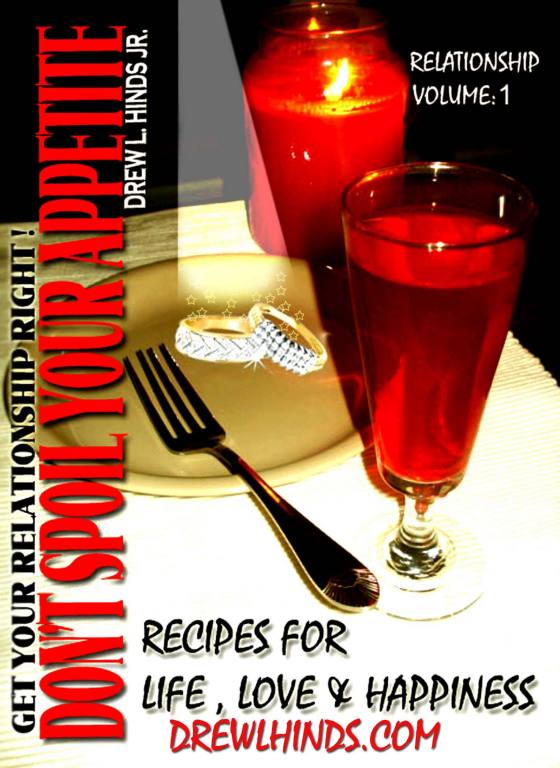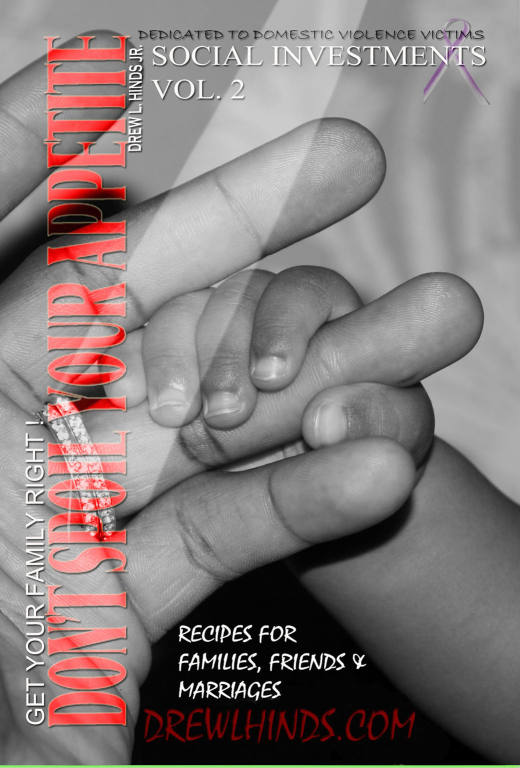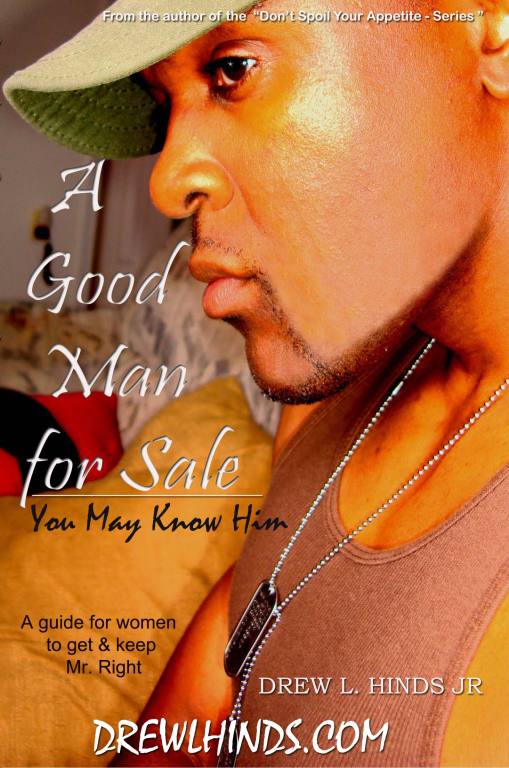 KINDLE KINDLE KINDLE
NOOK NOOK NOOK
PAPERBACK PAPERBACK PAPERBACK

----------------------------------------------------------------------------------------------
FROM WITHIN ME

My heart and I long for the day of retribution from pain
I now know my heart is not my own to give
Some how I have lost it along the way
Please, know that if I had it I would gladly offer it to you
I feel guilty at times to see you freely offer your innocence
I have written many letters in hopes of closure
I have written many poems as form of release
I have written many songs to ease the merry of loneliness
I have dreamed and awaken to nightmares
I have cried to many times alone
I have written too many of my secrets
I have loved and lost
I have lost one too many times
To remember
To forget
To write
To tell
To stop
by: Drew L. Hinds
---------------------------------------------------------------------------------------

SILIENT THOUGHTS SPEAK

Some know her and call her Love
I was introduced before, yet I fear her
She moves me without my permission
I consciously restrain my will, yet she compels me
I pray she never resorts to deliberately pursuing my longing lips
She has discovered my hidden void and has exposed me
I hid from her watchful eye, yet she sees my detached emotion
Symbolically, she is aware of her place, her destiny, my rib
Yet, still I a wait in silence, overwhelmed with emotion and lust
Only God knows my desire or my conviction, often tears comfort me
No words or imagery can express the longing I posses
No kind word can ease this emptiness of loneliness
It is not good for man to be alone and I believe it now
Where forth art thee my helpmate my spouse
We are all creations, created with a purpose
To give and receive love is that purpose
Yet still I wait alone and silent
Still I wait with hope
Still I hope
Still just I
Just …I
I alone

by: DREWLHINDS.COM

----------------------------------------------------------------------------------------

FINDING A PURPOSE
I often find myself repeating my philosophy that states, "If we are a creation, then we must have a creator. If we have a creator then of course, we must be created. If we were created then, we must have been created with a purpose. So, if we were created with a purpose, then we must choose to live a purpose driven life."
The word says in Genesis 1:27, "So God created man in His own image; in the image of God He created him; male and female He created them.
It is for individuals to search themselves for a superior rationale and live to acquire an absolute truth. If we are honest with ourselves, and recognize the errors of our ways and their origin; then and only then can we excel to a higher purpose of life. So, my question is, "Truthfully, can you tell me your purpose?"

BY: Drew L. Hinds
----------------------------------------------------------------------------------------------

MENTAL INTIMACY

Why is it that you can speak to my spirit?
Who gave you authority over my admiration?
Why is it that I can't escape your longing gaze?
Why do you have me lingering on your every word?
Why do I confess my most intimate thoughts to you?
Why does your opinion hold so much value in my eye?
Why have I waited so long to be moved by a remarkable you?
Why is it that you make me question why you are intimate with my mind?


Joyann Waithe
Hmmm well said.... got me asking those same questions hmmmmm


Stephanie Duff
I enjoyed this! I liked the approach u used with the unanswered questions ;) Leaves me wondering and thinking...hmm I would say my favourite line is "Who gave you authority over my admiration?"...btw luv dat pic..lol


Brenda Adams
Very nice, Drew. It sounds like you've been hit with the love bug.:) Nice pic by the way, looks a bit sad...was that the image you intend on capturing?


Yo-me Soy
Smile... Awesome!

Stephanie Duff
talk about a summary..:)


D.C. Perez
Why, oh Why!..Nice piece, very stimulating and creative. Reach for the stars and dream on, follow your dreams. Oh you're here with a meaningful purpose and I'm thrilled you're sharing it with the world. BLESSINGS

Kareen Clarke
hummmm... i must say ur style of writing here reminds me of mine. When i am in the deep!
i particularly like the 'intimacy with the mind part". I am lost for words in saying what this means to me. I am one to be very guilty of this when n a relationship. Always gotta be pleading the blood! Oh help me Jesus.
And anyone who can speak to someone else's spirit, has got lots of power!
I like ur style of writing in this manner. As a female it enlightens me to the influence i CAN have as a woman on a man. Or so u have allowed me to believe....hummmm


Kareen Clarke
Oh and the pic suits this piece...looking very deep in thought. I like it!
________________________________________________________________________

SHE FELT EMPTY
Recently, I received a correspondence from a friend; she conveyed how empty she felt over all. I want to share my words of inspiration that I shared with her since there maybe others who feel the same...
I am not sure what you are going through right now, but don't let anyone or anything steal your joy. Whether you realize it or not God is visible in your life. Sometimes you have to give up what you want so God can give you what you need. So, don't allow people or things distract you from realizing how blessed you are. Happiness is a state of mind and it doesn't come from people or possessions, it comes from within. I understand that you have an empty void right now, but you must understand that only God can fill that void. I want to take some time to yourself and zone out the distractions in your life like, friends, family, significant others, work and possessions so God have that quality time with you. God wants that intimate time with you, trust He can and will fix that empty void. Please, I want you to know that you are not alone, and that a brother is praying for you and yours..... Be Blessed My Sister.
DREWLHINDS.COM


Wendy Mac
TRUST I HAVE NEVER MET YOU BUT YOU ALWAYS HAVE SOMETHING UPLIFTING TO TELL. I SOMETIMES FEEL EMPTY AS WELL BUT AFTER READING THAT EVEN THOUGH I KNOW HES THERE I TEND TO TRY AND DO EVERYTHING MYSELF WHEN I KNOW THAT HES THERE TO GUIDE ME AND GIVE ME WHAT I NEED NOT WHAT I WANT. KEEP BEING YOU, NUFF LOVE


Stephanie Duff
This is a very encouraging word. I am sure who ever received it was thankful and blessed. Let the Lord continue to use you. Remain humbled by his presence and his divine direction; that you may see all that he has in store for you. It is not of yourself why you say or do the things you do, but the God in you. Do not be mistaken! God is not mocked, and he will continue to get the glory. So let your light so shine Drew, that God and man may see your good works.
Hugs



Debbie James
I know I'm a bit late on this post.. but that WORD came right on time! I am truly blessed...


D.C. Perez
There are so many people out there who just need a listening ear, some one to tell their soul to, we should all try to be there for one another in the best ways we can. We should always leave an empty space and door open in our hearts for the emotionally starved, they are the ones that are silently crying inside..You're an inspiration. Keep doing what you're doing.
----------------------------------------------------------------------------------------
"Who can find a virtuous woman?"

I am back...(smile). Well let me share another thought. In Proverbs 31 it says, "Who can find a virtuous woman?" This verse establishes that a woman should be found. Further in the chapter a virtuous woman later is defined as a woman that fears the Lord. Therefore, a woman that fears the Lord should be found. OK, the verse says also mentioned "who can find..." So this is God's way of being sarcastic. Basically, a man of himself can not find a "woman that fears the Lord" by himself.... He needs to first know God for himself and then he will be lead by the spirit to find her.
It's funny, now a days, I truly believe the saying, and "It takes one to know one." If you want Mr. Right, then you yourself must have similar traits that may appeal to a good man. It's funny that women fail to understand that good men are hard to find simply, because the women looking for them aren't where they need to be with God.
So ladies up grade yourselves spiritually and a man will come. In fact, you won't have to look for him, he will find you,… and may God bless.
You have to excuse me; I just thought I should share some truth with my peoples.
Sincerely,
The Messenger
(Author of - Don't Spoil Your Appetite Series)
DREWLHINDS.COM


Stephanie Duff
Check out that fro..lol! I like this thought, and someone mentioned to me (which is in conjunction with this thought) that a woman should be so close to God that a man has to seek God to find her!! And that is exactly what you are saying here. It is vital for men and women to seek after God and allow him to work on us that we will be ready to ... Read More receive that man or woman that he has been working on also. But the more we try and step outside the will of God and do our thing and find our own fling, it will take longer for God to unite that man and woman to each other, because neither one nor the other is ready.
In addition to that I liked what you said about it takes one to know one, many of us are trying to find that "soul mate/perfect man" and we are a mess and not trying to change...and lo and behold that perfect man comes along for you, but guess what we cant see it because we mare not ready to receive it and point out faults and character flaws instead of fostering the God given qualities that are lying dormant in him. Women that are our call of duty to restore revive, and to minister to our men that they become the leaders God has called them to be from the foundations of the earth. Let us do what we are called to do and stop letting society dictate to us what they think we should.



Crystal Gosyne
AMEN!!!! ..and that's all i have to say! :)


Kelly Doran
AMEN that is so true coz god only wants the best for us as we are the head not the tail his a good god praise him and give him thanks amen
-----------------------------------------------------------------------------------------
SOCIAL INVESTMENT

"A man is not defined by his job, yet by his dream." –Drew L. Hinds 2008
A person must spend quality time with themselves to find out who they are and what they want from a relationship and life as a whole. Many of us feel unbalanced and have many empty voids. It is a pity that many of us have yet to understand that tangible possessions can not compensate for a, "Spiritual Recession." A spiritual recession is when those who have yet to know God or know of Him and have left Him behind. These individuals are left with a sense of incompleteness due to the fact of lack of, "Spiritual Purpose." Spiritual purpose is a concept of realizing that you are a creation and knowing that you're Creator has a divine purpose for your life.
Once a person has regained a balance in the life as an individual being, then and only then should they pursue a meaningful relationship. The balance we speak about also has elements that motivate a person to understand what their likes and dislikes are, and secure a sound standard for life. I have watched many people jump from relationship too relationship trying to find themselves, but one must know themselves prior to entering a relationship.
Please, believe me when I say, "You can have a successful relationship in friendship, family, and marriage. Success stems from believing that nothing is impossible or improbable."
DREWLHINDS.COM


Nastassja Spencer
I took alot from the first phrase..."A man is not defined by his job, yet by his dream." ..not sure on that guess tho
Stephanie Duff
Well written! I like those concepts that you mentioned: Spiritual Purpose and Spiritual Recession. Many of us ask the question what am I put on this earth for? And the best person to ask is God, because he created you. Does this sound familiar? Why Go to a mechanic to fix you computer? why go to a mechanic to hem your clothes? The point I am trying to make is that in order to determine your design and what you were designed for.....one must seek out the designer...thus you will receive what your true purpose is....:)



Naudia Johnson
Hhhmmmm. interesting...my dream right now is to get out of school and do something more fulfilling with my life...so I am all for the first line, I think I will be "A woman not defined by my job but by my dream"....peace :)
----------------------------------------------------------------------------------------
A WISE TALE

It has been awhile, but I have a thought to share. First and foremost, I want you to remember that, "God will never leave us nor forsake us." In most cases, it is us that have strayed away from our creator. Being that we are creations, we must live out our creator's purpose for our lives. This in itself brings fulfillment and balance to our existence. Most of us have heard the cliché, "Let go and Let God." Well, I have one of my own and that is, "Sometimes we have to let go of what we want, so God can give us what we need."
The word says, "What does it profit a man, to gain the whole world and loose his own soul?" Let's look at it a moment, we work and seat to live comfortable and for some of us that isn't enough. So, intern we strife after vanity and extraordinary financial gain. Think about it though, does money really bring happiness, or peace of mind?
I was reflecting back just recently, on a story I wrote were an old man was giving advice to a young neighbor boy. The old man said, "What do want when you grow up?" The child answered and said, "I want to be rich and successful." The old man shook his head and replied, "Son, being rich with money is not true success. Money is leverage and makes life easier, but it does bring about happiness, power or success. Anything that can be taken away is vanity and will never really belong too you. True power is derived from knowledge. It is the one true power that can never be taken away from you, and that my son is what will bring about true success."
If you would, do yourself a favor. I want you to think about what your true God given purpose, and work towards aspiring to the challenge, because only what you do for Christ will last.
Sincerely,
DREWLHINDS.COM


Shela Veshim
TRUE WORDS, THAT A LOT OF PEOPLE DON'T OR WON'T TAKE HEED TO.


Stephanie Duff
I can definitely agree with this thought. "Money can not bring happiness". Money is only temporary thus bringing temporary satisfactions. Don't get me wrong there is nothing wrong with having money; but, when we get to the point of allowing it to have authority over our moods and lifestyle it becomes a problem, and an idol if I dare say. It is also important to note that we do not necessarily say "I will be greedy" or "let me become prideful"; you have to be aware of the effects that money has on you and not be afraid to make the necessary changes.



Keisha Brome
Powerful words...too many of us strive after the 'riches' of life and in the end will lose our souls...Some never sit to ask and truly reflect: Is it worth it?
We have all strayed so far from God, but He is just a prayer away. Remember that.



Naudia Johnson
True...but I say...that's easier said than done...in this society, it's all about the competitive, the one who can be on top for at least a season...I guess u have to be really grounded in Christ to not be a victim of this "Strive for wealth"
----------------------------------------------------------------------------------------------

MY REFUGE

"It is a humbling experience to grasp, that a person of no relation, can appreciate your true inner worth and give without regards for a return." - DREW L. HINDS JR 2008
I am finding more and more each passing day that the understanding and essence of what friendship encompasses. Ponder with me awhile, who gives you the true perception of how you are seen by the world? Who brings you out your false pretense that you have little to no faults that need improvement? Who encourages you to persevere when all others have lost hope in you, due to your recent demise? Who stands up for you when you are not present or able to defend your name? Who stays supportive even when they don't totally agree with your decision? Who stands by you before and after a failed endeavor? Who asks you for advise when they need a second opinion? Who gives you their last to save your investment, with no regards of loosing their own? Who looses sleep on account of you returning home safely from a disastrous day?
Well, if you answered a friend to most of these questions you have chosen well. Now that it is to say, you have a remarkable talent in choosing people of substance to be in your life. I mentioned in volume # 1 that you don't choose who comes in your life, but you do choose who stays. It really is a remarkable concept if you take the time to digest it all. Some of us have master the art of finding good friends and that is a quality that we have learned over time. If we could consciously channel our innate ability to choose a person of great character, than we do possess the ability to hand pick a suitable mate.
I truly believe a wise person knows to seek sound council; that is to say we should surround ourselves with individuals who themselves make good personal decision, and can help us make reasonable decisions as well. If through good council and self reflection we can come to an awareness of our need to change for the betterment of our own good; then we are well on way to becoming sound individual that are ready for positive relationship.
----------------------------------------------------------------------------------------
MY REFUGE (poetry)
I have found refuge under your watchful eye
and your motives have been revealed overtime.
I have also learned my true identity in your presence
And thus have come to appreciate your essence
We have grown together through obvious trials
Yet persevered the endless unforgiving miles
These irreplaceable times will always provide vivid memories
So after it is all said and done
We are still what we know as, my family.
Indeed my friend when I am in need.
By: DREWLHINDS.COM 2008


Stephanie Duff
You know the title of this poem is captivating all on its own! "My Refuge". When I think of refuge I think of hiding place, safety, covering, protection. That strong sense of security. Now, this may not be a true reflection of everyone's family, but one may have friends that have exemplified the qualities that families ought to. Drew, that is why I agree when you say it's important to let people know that they are appreciated by you...and not to wait until they are dead...and gone.

----------------------------------------------------------------------------------------
SOUL MATE

"It is simply captivating when one acknowledges the realization that the mere essence and existence of their relationship is truly unique and absolute. To finally comprehend that no other being can replicate either party's contribution, this in itself brings utter fulfillment."- DREW L. HINDS JR 2008
If you take into consideration that everyone you meet is not meant to be what they call, 'Your Soul Mate.' It's quite interesting how we becoming very determined when we meet someone we admire. In fact we lose focus on the larger picture that this person may already be involved or maybe detrimental to our credit, our health sexually or our moral standards. We get tunnel vision and focus on one key element that is alluring to just one of our five scenes. I am not saying that it is not natural to be attracted to someone, but to what cost are we willing to allow ourselves to go. I find that we loose focus far too easy in hopes to satisfy our immediate void. Some of us take longer than some to find a balance, and that is to say we take long to acquire patience to not indulge in someone until the feelings are mutual.
One and Only
Life without your participation is quite unimaginable.
Your subtle voice of reassurance has always been obtainable.
I have leaned on you for support with a heart of youth.
I feel safe in thinking that I can rely on your un-bias truth.
I thank God for you and the realizations you bring to my life.
So, forgive me if I have always considered you as my wife.
DREWLHINDS.COM


Stephanie Duff
"I find that we lose focus far too easily in hopes to satisfy our immediate void".
I totally agree! What happens is that we long for immediate gratification at the expense of other desires that we really need. The consequence of immediate gratification can be far reaching if not realized early in a relationship. Leaving wounds that leave bruises. I encourage individuals to be mindful of those they chose to call "soul mate" or marry; and not to fail to ask God for direction...

Brenda Adams
Beautiful, Drew.
Delayed gratification that is the definition of true maturity.. I forget who said those words but these are words that I been living by for a while now.... very powerful stuff.
I don't want to toot my own horn but I've come so far in terms of maturity so... toot toot (couldn't help it) lol
Thanks Drew, as always I've learned so much from you're insights and now you have a partner in crime, fabulous.


Santoshi Forde
omg i love what u wrote GodDaddy . i do believe there is everyone soul mate out there.



Brenda Adams
Lol... I love that! Good for Drew.



Santoshi Forde
i realy loved this ,cause i believe in true love...im a romantic,and i know that everyone soul mate is out there but not everyone is lucky at finding that person.a soulmate is the person that complete u ...i so believe in true love.great topic...GOD DADDY...SANTOSHI. XOXO
----------------------------------------------------------------------------------------
Who Makes Your Decisions?

Have you ever noticed that many of us are driven to make decisions based on our families' or peers' approval? It is not irregular for a person's outlook on relationship and life to be influenced by receiving the, "Royal Blessings," if I may, concerning our relationship, but is it always practical? Now, I want you to understand that if you are putting your life, love and happiness on hold in hopes of pleasing the majority, then like my mother would say, "You're making a sad mistake."
Each person must make conscious decisions that are catered toward themselves, by themselves. I don't believe it is wrong to share your views and your rational with others, but don't let others perspective way to heavily on your decisions. You also have to take into consideration who you are talking too and the underline biasness that may come from the position that the person giving the advice holds in your life. In most cases they mean well in their concern, but you most be able to make a conscious and rational decision based on what you know and feel to be right. Keep in mind at the end of the day you are the one that has to live with your decision of the mate you choose.
***
I have also noticed that many of us don't stop and take the time to acknowledge our spouses feelings into consideration. If you really be honest with yourself, you will fine that it is so easy to do what makes us feel good. We tend to gravitate towards cater towards our personal, "Comfort Zone." Now, you and I both know that it is a natural response, but is it in all cases fair?
A selfless mindset is a learned behavior, and can take time to develop. The concept is vital in establishing a, "Longevity Factor," which in essence has all the ingredients in maintaining a lasting relationship. Some key points in the longevity factor are of course, selflessness, positive communication skills, and a mutual moral standard.
Selflessness in essence embodies the concept of, "Give and Give," in contrast to, "Give and Take," which we discuss further in this volume. It is the act of putting others feelings before your own, even in the case of your pride being tested.
Positive Communication Skills consist of 80% listening and 20% speaking. The 80% listening most also consist of active listening, which entails 20% positive feedback. An example of that positive feedback is, "Play Back," which I discussed further in chapter eleven. The play is a simple way of repeating back the information you heard before sharing your personal views.
Mutual Moral Standard is basically the core values that are shared by both you and your partner that make your relationship unique. For example you both may enjoy quite time with each other on weekends or time apart to actual miss one another.
That brings me to a thought I have had concerning the known cliché, "Distances makes the heart grow founder." In all honesty, I agree with the concept as a whole, but there are a few elements that need to be clarified. One most not feel that to posses the, "Longevity Factor," you must always be away from your partner to appreciate them. In contrast, the distance is a concept that shouldn't being taken in literal sense. For example, both you and your mate decide to do some spring cleaning around the house. One party decides to take on the over due gardening and the overall landscaping, and the other half decides to take down old wall paper and repaint the interior.
Now, by doing things separate but having a common goal becomes key. Both you and your partner are working to enhance the physical home, but are working from different aspects. You are not far away from your significant other in the physical sense, but you have tasks that you both are tending too that require you to work separate for a reasonable period of time. The separation entails the mutual moral standard of enhancement of the home. Once the task is complete both parties are reunited and now have a new appreciation for one another. In essence the distance away has made both founder of each other contribution, those preserving the appetite.


Lara Raffington
I agree totally with your note on "who makes your decisions?", keep up the good work cousin.


Ann-Marie Burke
Very true...very very true words!!


Stephanie Duff
Well I am in agreement with this thought....then again I think I had something to do with it...lol!! I am a firm believer in the give and give model, although I still struggle with it at times. With give and give it's not natural for most people to simply give and be selfless. So, for many of us it is our responsibility to speak to ourselves and ... Read More make a CONSCIOUS decision to do right by your significant other.
In terms of comfort zone, God is a strong advocate for taking people out of their comfort zone; he did it to the Apostles, Abraham, Moses...because God recognizes that for us to grow we must come out of what we are accustom to; and with that we are able conquer NEW feats and take on new tasks. God was famous for taking people out of their countries...or trying new things like being bold and speaking up...using a women to make decisions when NO MAN was willing to rise up.
I am babbling...so these are my few thoughts...well written DREWWWWWWW :)

-----------------------------------------------------------------------------------------
Fear of Loneliness

I have a friend that I have known for quite some time. One day, she and I found ourselves in a familiar conversation. It got to a point in the conversation where I heard myself ask that often asked question, "why are you still with him?"
"I love him," she replied. "I really love him."
I recalled when I was more in love with the idea of being in a relationship than I was with the actual person.
I looked at my friend with compassion, yet I felt compelled to enlighten her on what seemed to be the obvious. "Baby girl, could it be that you're just scared of being alone? So you stick it out for better or worse, because deep down you're scared of him leaving you? Why is it that you can't live without having someone physically in your life?"
"Do you take into consideration that he doesn't treat you right? He disappears for days at a time, talks to you like you are trash and he doesn't take the time to learn who you are and what makes you happy.
I can't tell you what's best for you, but I do know that this is not good for your self-esteem. I have met quite a few people who suffer from this same problem. They were all scared of being alone. I believe we have all felt that way at one time or another, where it would seem that the thought of being alone was a bad one. As a result, we become desperate for companionship and subject ourselves to instant gratification, which in most cases becomes more of a sacrifice than we bargained for.
As for myself I had to learn how to spend quality time with myself and take time to learn how to love me. Once I learned how to love me, then I came to the understanding of what makes me happy. I would like to share a poem with you that convey my reflections.

I CALL HER FRIEND
I call her friend, yet none other moves me with their sigh.
Her concern for my well being astonishes me,
and her voice soothes my restless mind.
I call her friend, though I wonder what if, and what could be.
She understands when none other listens.
She cares when none other calls.
She worries when no one else knows my woes.
I call her friend, but she means much more to me.
She is the essence of my life that makes life worth living.
Caring, loving, but, I just call her friend, and my friend is music.

I recall when I went to see the play, "Madea Goes to Jail." I have always been a big fan of Tyler Perry and this was my first time attending one of his plays. To make a long story short, in the fourth or fifth scene, he stopped the play and began addressing the audience. He explained that something just came over him and he felt compelled to share some words of wisdom. He went on to say that there are three types of people in life that you will encounter. Those three types are leaves, branches and roots. The concept really sparked my interest, so I listened attentively.
He explained that there are individuals in your life that are leaves. These people really don't serve a purpose in your life; in fact they blow in and out of your life like a leaf. I thought to myself, I can relate to that.
He went on to explain that the branches are the friends and family members who seem to always need something. They talk about how they care for you and how they will be there for you when you need them. Then when the time comes and you need their support, lose your job, get sick, have marital problems, encounter financial issues or get depressed, for some reason they are not there. The branches just break under pressure and leave you all alone.
Yes, your so-called friends and family members who claim they will support you through thick and thin have all deserted you. Don't lose hope, because there is one other type of person that shouldn't be overlooked, and those people are the roots, that are there for us, no matter what. These people may not be considered friends nor are they necessarily relatives. But whenever you find yourself in a bind, these people seem to be available to give you aid.
Some of us are fortunate enough to have families that are there for us, no matter what. However, family support is not guaranteed. You mess up and do something to dishonor the family name and you might want to purchase some insurance to protect yourself from your family's scorn. In the bible there is a passage that says, "A friend will be closer than a brother."
Your family may turn their back on you, but God and a true friend will never leave your side. See Psalm 27:10. KJV
Keep in mind that you only need two or three roots in your life. "Like a root to a tree, true friends keep you grounded." These friends feed you with the nutrients of inspiration, motivation and they preserve you through all adversities.
I want you to keep in mind the three categories of people that I just discussed. Now I want you to think about what type of person you are. Are you a leaf, branch or root? Being without a companion may be lonely at times, but it may just be better than being involved in a negative relationship with a leaf and losing your appetite.
Question: Can you name four things that you like and dislike about yourself?


Peanutt Howell
.loved it!!!!

Sherye Jack
I love the analogy about the tree that is so true... and as you go through life you realize that you have fewer roots in your life...
Feel better



Tonya Person
I really could appreciate this note. I have definitely been one of those ppl that would rather have anyone around than to be alone. Thank goodness for personal growth! Because I have learned to dislike being single but hate settling. So...being alone to me isnt half as bad as being with someone that isn't right for me. I would much rather be single and satisfied than married and miserable.



Yo-me Soy
That's the truth... I love it!!!



Shericka Barclay-mcpherson
This poem is so real. In this world there are many different kind of people, that beomes a part of your life. Some may be good and some are bad. But its up the individual to know them self which relationship is more stressed then good. If a relationship is good where both people are equally getting what they need, then all is well. But if a relationship is only one way, cut your losses and move on. I know the Bible say to love one another just as Christ loves us, but at the same time a Life without consant stressed from a same individual is much more peaceful.



Santoshi Forde
THIS IS SO DEEP AND TRUE.SO RIGHT.LOVED IT



Lara Raffington
This note is so true not many people may look at life like this but through reflection you see the light and I believe that everyone you meet or encounter with throughout your life builds your knowledge and experiences.



Stephanie Duff
Hmmmmmmmmmmm...fear of loneliness. Satan knows that it is not good for man to be alone and he preys heavily on us...with this very concept. We understand that relationships are great, but when it is with the wrong person it can be excrutiating. I read the beginning of this thought and I think of settling. Many men and women recognize when they are settling but as the title mentions "the fear of loneliness" seeps in; and causes us to make illogical decisions.
For instance, as we grow we tend to state our preferences in a mate, and as time progresses and the biological clock ticks, we say "well as long as he doesn't yell or a long as he compliments me or as long as she cooks... I am good" , but in actuality we need more... and thus we settle...
But who is to say we can not get the man or woman of our dreams, have we become so accustom to instant gratification that we settle with whatever walks and talks

....We ought not to give up on those things which we want, and with God's help he will provide it...lets not loneliness supersedes our desires...
Enjoyed the thought, once again Drew....
Muah Keep it Up
----------------------------------------------------------------------------------------------

I'VE GROWN

I've grown to appreciate your smile, as warm as a sunset
I've grown accustom to your words of encouragement, like no other I've met
I've grown close to your wisdom, and heart felt nightly prayers
I've grown needy for your voice, I no longer idolize players
I've grown out of the realization of give and take, yet it's give and give
I've grown past my selfish motive, and you have given me reason to live
I've grown into the idea of you being around indefinitely
I've grown to finally understand, that you complete me completely
- DREWLHINDS.COM


Ashley Tumble Totz Dunlap
I love it, it is endearing and real. I understand where your heart is and where you mind wonders! Beautiful darling, beautiful!



Santoshi Forde
i love this...thats what true love is


Andrea Ellis
awww....ok I am in tears now!....This is awesome!


Chris Duff
I like this man, can't say I cried lol, but I liked it =)
________________________________________________________________________
ENVISION ME

A forbidden touch of love
Can render a willing lonely heart helpless
A comforting and lingering embrace
Can reassure a doubtful and longing spirit
A seductive yet gentle enduring kiss
Can utterly immobilize those faint at heart
A sincere compliment from an honest soul
Can rejuvenate a bewildered and broken spirit
A stimulating and intellectual conversation
Can arouse an uncharted mental intimacy
A man with a vision and willingness to learn
Can win his woman's heart over with a smile
- DREWLHINDS.COM 2008

________________________________________________________________________
CONFESSION

I have found that I have been in a state of doubt, concerning myself. I believe that it is due to the fact that I have never really understood what God had in store for my life. It also has a lot to do with me not understanding that God would use me for His will. I say this for a few simple reasons.
First, there are many of us who are under a false pretense that God only uses educated scholars, righteous church members, financially stable citizens, and essence, "perfect people," to do His work. In all honesty, that is not the case. God doesn't use perfect people, but willing people." In fact no matter what your statues is in life, you can only be used if you are truly willing to be used.
I started a, "Text Message Ministry," a while back which consisted of me sending memory verses daily. I never realized the impact that it had until I forgot to send a text one day and to my surprise, I received numerous text and phone calls reprimanding me for not sending a text out. There were some who said that they relied on my, "Daily Devotional Text," as a mini devotional to start their day. Some stated that they forward the texts to friends and family and inspiration. I really never knew that God could use something as simple as a text to inspire others… So in closing please, "Don't try to be perfect in your Christian walk, just be willing," because I wouldn't want you too spoil your appetite…. (smile). - Drew L. Hinds 2008


Stephanie Duff
Well said Drew! That is so true; God does not use perfect people, but imperfect people. And the first step to be used by God is to be available and willing...I believe that life is only truly fulfilled when God is a dominant presence in that individual's life:)


Stacian Douglas
You know Drew personally I am gradually beginning to accept that my life is really not my own. When a manufacturer makes something he designs it for a specific purpose. The more I tell God what I want the more messed up things get. But when I seek to find what job He had in mind for me to complete... I see living in a whole new light. God has a will for us all so don't doubt it embrace it.
------------------------------------------------------------------------------------------
NO PAIN - NO GAIN

I have come to a realization that for one to know what they are truly made of they must go through some ruff times as a test. I know many of us face different challenges in our lives and we get discouraged at times. We fail to understand that what doesn't kill us only makes us stronger. You know the old, "No Pain, No Gain," slogan.
I want you to know that you are not alone, and that you have people who truly care about you. The one way to find out who cares about you and is a good friend, you must first be a good friend. Like they say, "It takes one to know one." If we adopt the mind set that, "That the race is not for the swift, but for the one that endures till the end," (KJV) then and only then can we persevere through the race of life.
Do me a favor, I want you to let someone close too you know how much you appreciate them. The reason I say this is because we seem to always wait till something bad happens to share our true feelings towards each other. Furthermore, you never know who in your life may need to hear that encouraging word. "So spread some love and watch it come back to you." – DREW L. HINDS 2008



Patrice Samuels
Thanks for reminding me, but that is a natural and normal part of me. Keep doing the good job.



Michelle Forbes
You know our God is an AWESOME GOD; He truly watches over his chosen people and delivers just in time.
Drew thank you for the reminder, life is too precious to be always rebounding. However, we must be recieving along with our giving.
Question- is there a time that we are to stop giving and brush the dust off our feet and move along?



Naudia Johnson
aawww...this song came mind..."heal the world, make it a better place...for u and for me and the entire human race"...lol



Brenda Adams
Three months ago I asked this question in my hi5 journal, Drew. "Is it now acceptable to us that if we don't go through some amount of pain, we'll never get what we want life?
Now here you are, giving a little clarity.
I have a general love for everyone and try my best to treat them they way I would want to be treated but it doesn't always work out in my favor, so yes, at times I get a bit weary of the disappointments and retreat to my shell, where I know it's much safer but that doesn't always work either :-). The thing is we need people we can't exist without socializing and that's something I've discovered. I 've also discovered too, that in the end, IT REALLY DOES MAKE YOU STRONGER! And I take pride in knowing am a strong Sista .
Ooops, that was long. Sorry Drew and thanks, appreciate you!
Do you know that song by Angie Stone "Brotha". It reminds me of you.. lol.
You're good man and truly a friend worth having.



NiKi Yournotserious
Wow i like this one...its MAGIc...you have great talent and very inspirational...keep up the good work hun...am sure it will all pay off...afterall... its easier now that Barak has done the harder bit, so we have no excuses not to go further with our talent through hardwork, motivation and goodwill.
I hope to see you on the successors list my brother:)


Stephanie Duff
I would say that there is truth in this word; rough stuff allows us to see what we are made of...? but why the rough stuff? Why doesn't the easy going lifestyle show what we are made of? Just a thought...
----------------------------------------------------------------------------------------------

Who am I to Speak? (Poetry)

Who am I to speak on the topic of love, you ask?
I am just a simple man, who has been in love once or twice,
But have been loved by many I still don't know.
I have been told that, I have enlightened those who would listen,
But yet I find that I am still learning.
I have experienced love, the emotion,
Yet I have taught others the principle of love.
I have been tricked by love on occasion,
But I have chromatically persuaded my share.
I have been humbled by love,
But I have found strength in it as well.
I have been known to be conditional with love,
But God is teaching me Ag-ope love daily.
Love is the essence of who I am,
But then again who am I to speak about love?
Drew L. Hinds 2008
(drewlhinds.com)


Brenda Adams
Brilliant!!


Natasha Wright
Listen to you trying to sound all poetic lol...Nice poem though


Stephanie Duff
I thought I had responded to this one...The line that I like is "love is the essence of who I am" That brings me back to creation, and who created us but the one who IS love. The hardest part is allowing that Love that is so apart of us to shine through in spite of...nice thought...
---------------------------------------------------------------------------------------------
Illuminating My Life (Poetry)

To my caramel ray of sunshine.
You are my moon, illuminating my life.
With your words of wisdom.
You are my air, filling my lungs.
A positive vibe of subtle reassuring.
You are my mentor.
Holding my heart, in the balance of your smile.
You move me, in ways not known,
To a bachelor's consciousness.
You have won my admiration, many times over.
You inspire me to create and recreate, my inner being.
Dissolving my stubborn, awkwardness.
You complete my thoughts, my hypothesis of life,
Of love and happiness.
Last but not least, you complete me.
Illuminating my life, with your words of wisdom.
Drew L. Hinds 1999
(drewlhinds.com)


Brenda Adams
This is very deep.... a man who's not afraid to express himself & show his emotion is rear.



Tifani Denae Davis
I like this. But I'm a chocolate ray of sunshine lol. Caramel girls are out of style. Lmao just kidding ladies.



Kisha Qualls
Nice.....



Wendy Mac
INTERESTING,HMM GOOD ONE



Stephanie Duff
Well done Drew! I especially like the part that says "You are my mentor.
Holding my heart, in the balance of your smile."


Sha..
Oh....that was breath taking, literally! I felt like I was holding my breath until the end, only because I didn't want to interrupt the flow of your words. You possess an amazing ability to use words to create emotion..... and visualization.
Thanks for the tag! love it!!!
-Sha
--------------------------------------------------------------------------------------------
To My Significant Other (Poetry)

I heed to your call, my love,
I too yearn for the warm embrace of your femininity.
Endless days of bliss, forever nights of pleasure.
Our love entrusted since the beginning of creation,
Lingering on 'til the end of life probation.
I must know my love 'twas it my heart you sought
Or was it just a lustfulness for my anatomy?
Tell me it is not so, 'cause I would hate to let you go.
But as we both know, life will go on as it has and as it will.
I'm not willing to submit my physical essence to you,
Without sincerity and ownership of your mind.
Drew L. Hinds 2000
(drewlhinds.com)


Brenda Adams
Lol.. Very funny. I gonna make this one my favorite. It reminds of someone.. these are the kind of poems he would write but he's not brave enough to share them.


Stephanie Duff
Hmmmm....another one that is well written. It has a Shakespearean style to it! I especially like the part that addresses the issue of "is this true love or do you simply love how I look"? I think in many relationships people need to confront their real thoughts and feelings and recognize their MOTIVES...(smile on that one). But I am feeling this poem...

--------------------------------------------------------------------------------------
A passage from my new book, "Don't Spoil Your Appetite."

I wanted to share a passage from my new book, so tell me what you think...
"The funniest thing happened to me the other day, I ran into someone from my past. At first I was a bit apprehensive, but I remained polite. My mind wandered on how I always had mix feelings for this person. I always admired how she concerned herself with my well being, and how she never lacked affection.
I reminisced about the long peaceful evenings cuddling and sharing ideas and dreams. Then I was reminded of the reckless and childish behavior that pushed me away. It's funny though, seeing her now after all those years with what appears to be a new level of maturity and decorum. I am intrigued.
We agree to keep in contact. Over a short period of time, I vigilantly study my newly found significant other, although she is from my past.
Her demeanor is different now; even her poses and gestures are new. Her renewed gracefulness is alluring to my eye and I am captivated, yet cautious.
Yes, a lot has changed over the course of time. I decide to finally let my guard down and embrace the present, only to find something totally out of place.
She has now become career driven, and has no time for quiet evenings with insightful conversations. She has lost her zeal to comfort and nurture a man's spirit. She is independent and self-sufficient, no longer waiting for my endorsement of her endeavors.
Yes, I am proud of her, but in all of the modifications and pronounced growth, she has changed the essence of who I fell in love with. She has grown in stature, but not spirit. She has matured financially, but not in character. She has mastered the art of persuasion, but not in forgiveness. She has overcome insecurities, but not mental baggage. She has gained a new respect from her peers, but not from my heart. I now know that all the little things I fell in love with have now been outgrown, and with that growth I have no choice but to leave my past love alone."
(www.drewlhinds.com)
No matter if you are looking for a relationship or in one, you have to read this book!


Delilah Deandrea Strapp
Wow this alone would make me wanna read your book... because I feel the same way but the only difference is and the person who has matured and wants to move on



Nastassja Spencer
It takes a mature individual "to leave my past love alone." Many of us unfortunately are incapable of doing just that....nicely put Drew..



Isaiah Fleurimond
I am feeling that man...What happened to me doing some edits on the book man...You must hit me back for me to share some stuff with you on that note...Holla at ya boy man...Holllllla at ya boy...



Stephen Higgins
Drew, that's great writing, I feel where you are coming from.



Rose Illustrious Bossicot
I love it! Leaving the past in the past is something a lot of people need to learn. As hard as it is, its necessary.


D.C. Perez
That's a compelling excerpt from your book, it will make a great seller and guarantee to appease one's appetite that they'll want to read more, head nod. Thumbs up. I love it. Blessings and best wishes in your endeavors, Drew.